Get the Facts........Know the Truth
We live and breathe Orlando area real estate. If you're looking for homes for sale from downtown Orlando north to Volusia County, or for general information on the local market and neighborhoods, you've come to the right place. Most of the information on the internet generated by real estate people is fluff and fodder. Either "me, me, me" web sites or pretty pictures with very little useful information. You won't find that here.

Instead, BuyerBroker.com is a fast and friendly way to check out the real real estate scene in the northern Orlando area. The areas from downtown Orlando north to Seminole County are home to the area's finest residential communities. We'll provide you with insider information on those communities to help you make informed decisions and improve your results. Information you can really use, and it's always up-to-date. Click the blue button to search for Orlando area homes for sale.
When you buy a home, you buy a neighborhood. And neighborhoods matter. We understand the towns, communities, and neighborhoods that compose the local real estate market, and we can help you find the ideal one for you.
Longtime buyer's agent and BluRiver broker Doug Packard has developed an online neighborhood guide to help you navigate these communities. Best of all, Doug provides his own personal insight on each of the area's residential neighborhoods. You'll learn about neighborhood traffic conditions, commute distances, nearby schools, general community info, and much more. Easy links are provided for you to see each neighborhood's homes listed for sale in the Orlando MLS.
In a recent study by the Wadley-Donavan Group, Seminole County was found to have the best quality of life in the Orlando area. Seminole County's median income is the highest in the state of Florida and the schools consistently rank as one of the top three in the state of Florida and top 100 in the nation. Lake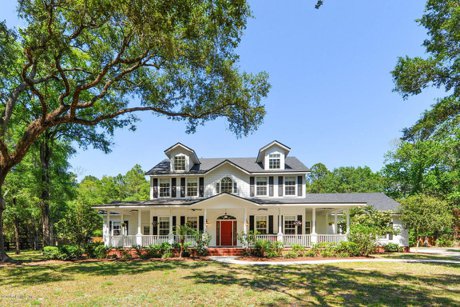 Mary, one of Seminole County's cities, was recently named the #4 best place to live in the U.S. by CNN/Money Magazine. Information on neighborhoods and homes in Lake Mary and other Seminole County communities such as Longwood, Oviedo, Winter Springs, Sanford, and Altamonte Springs is right at your fingertips in our neighborhood guide.
If you prefer quaint small-town life but with an air of sophistication and proximity to downtown, then check out the Winter Park real estate scene. Prefer a quaint, small town atmosphere somewhat removed from the hustle and bustle? Then you won't want to miss Mount Dora. It's all here in one convenient place. Every home for sale on the market in this area can be found on this site.
As a lifelong resident and 28 year veteran of the Orlando real estate market, Doug Packard knows all the nooks and crannies, ins and outs, ups and downs of the market. From the grand plan of finding your ideal home to the nitty-gritty of the technical and legal details, he'll help you navigate your way through it all, always looking out for you and your interests. Bottom line, when Doug's clients buy their homes, they don't make mistakes, they don't have regrets, and they buy them right!